Enterprise Servers High Line Servers
Xeon Pro L
$

150

/ per month
Intel Xeon E5-2620v4
Octa-Core, 8x

3.0

GHz
16 Threads
32GB DDR4 ECC Ram
2TB x 2 SATA or 256GB x 2 SSD HDD
SATA2 , 7200RPM or100,000 IOPS
Raid 1 (Software)
1Gbps Speed
50TB Bandwidth
1 Month Contract
EU & US Location
Xeon Pro XL
$

200

/ per month
Intel Xeon E5-2620v4
Octa-Core, 8x

3.0

GHz
16 Threads
32GB DDR4 ECC Ram
4TB x 2 SATA or 512GB x 2 SSD HDD
SATA2 , 7200RPM or100,000 IOPS
Raid 1 (Software)
1Gbps Speed
50TB Bandwidth
1 Month Contract
EU & US Location
Xeon Pro XXL
$

325

/ per month
2 x Intel Xeon E5-2620v3
2 x Hexa-Core, 12x

3.2

GHz
24 Threads
64GB DDR4 ECC Ram
2TB x 2 SATA or 256GB x 2 SSD HDD
SATA2 , 7200RPM or100,000 IOPS
Raid 1 (Software)
1Gbps Speed
50TB Bandwidth
1 Month Contract
EU & US Location
Xeon Pro XXXL
$

375

/ per month
2 x Intel Xeon E5-2620v3
2 x Hexa-Core, 12x

3.2

GHz
24 Threads
64GB DDR4 ECC Ram
4TB x 4 SATA or 512GB x 4 SSD HDD
SATA2 , 7200RPM or100,000 IOPS
Raid 1 (Software)
1Gbps Speed
50TB Bandwidth
1 Month Contract
EU & US Location
Linux & Windows Server 2012 Available.
Setup within 24-72 Hours
Server is delivered usually within 24 hour time but on rare occasion may take upto 72hours.
Free Support
Our servers come with free OS, Control Panel & Web Site Migration support.
Monthly Contract
No long term contracts, payments on monthly based.
No Setup Fees
No extra setup costs or any other additional charges.
Server Location
Your choice of Europe or US Data Center.
Unlimited Traffic
Flat Unlimited Traffic per Month.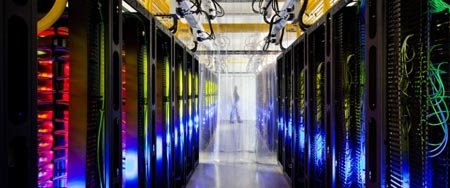 Your Flavor of Operating System
You can make selection of your favorite Operating System, Centos , Ubuntu, Debian or Windows Server 2008/2012 (Standard R2 or Web Edition). We provide server with minimal OS but you can make selection of your favorite control panel such as cPanel/WHM, Plesk, Webuzo, EHCP. Price may increase based on official control panel pricing or Windows Server.